Searching for the perfect Destination Wedding?
You've finally found it!
Your Perfect Wedding at Thatch Caye
What can be more luxurious than staying on your very own private island? How about having the entire island for only you and your dearest friends and family for your wedding event? You can rent out the entire 12-villa island resort at Thatch Caye. It isn't just a resort, it's a secluded tropical island on 11 acres of paradise. With 15 villas (8 bungalows and 7 cabanas) the whole island is exclusively yours. You and your guests can enjoy incredible water-based adventures from SCBUA to world-classfly fishing and everything in between. Each renovated accommodation is styled island chic and new air conditioning, should you need it. Our staff gets rave reviews from all of our guests and they will see to you every need. Our chef can create a custom reception menu that everyone will remember for a lifetime.
We invite you to fall in love with Belize as you celebrate your love for each other with a destination wedding.
Then check out our Honeymoon Package to extend your private island getaway. Discover the Belize Barrier Reef, enjoy a private candlelight and champagne dinner for two, and let the warm ocean breezes rock you to sleep in a hammock under the stars.
Check off an item from your bucket list by staying in an over-the-water bungalow or enjoy the island-cabana with a roof-top deck. Accommodations are coffee table book-worthy and utterly romantic. Each has comfy beds, ensuite baths, private balconies and hammocks. Built at the water's edge, there's no charge for lullabies made up of gentle, lapping waves. Even jaded island hoppers are impressed by the lush scenery.
Wedding Requirements in Belize
Wondering when to hold your Destination Wedding? The temperature in Belize varies by 10 degrees Fahrenheit year-round. Even during the rainy season, it is common to see less than an hour of rain daily. The weather is essentially perfect. Gentle ocean breezes offer Mother Nature's finest air conditioning, so whether you book your trip to Thatch Caye in June or January, you can anticipate avoiding extreme, stifling heat found elsewhere. Take advantage of the complimentary kayaking, paddle boarding or shore snorkeling. With it's location on the Belize Barrier Reef, scuba diving and fishing (fly fishing or deep sea) is unbeatable.
HAVE YOUR SPECIAL DAY IN THE MOST SPECIAL PLACE
THATCH CAYE RESORT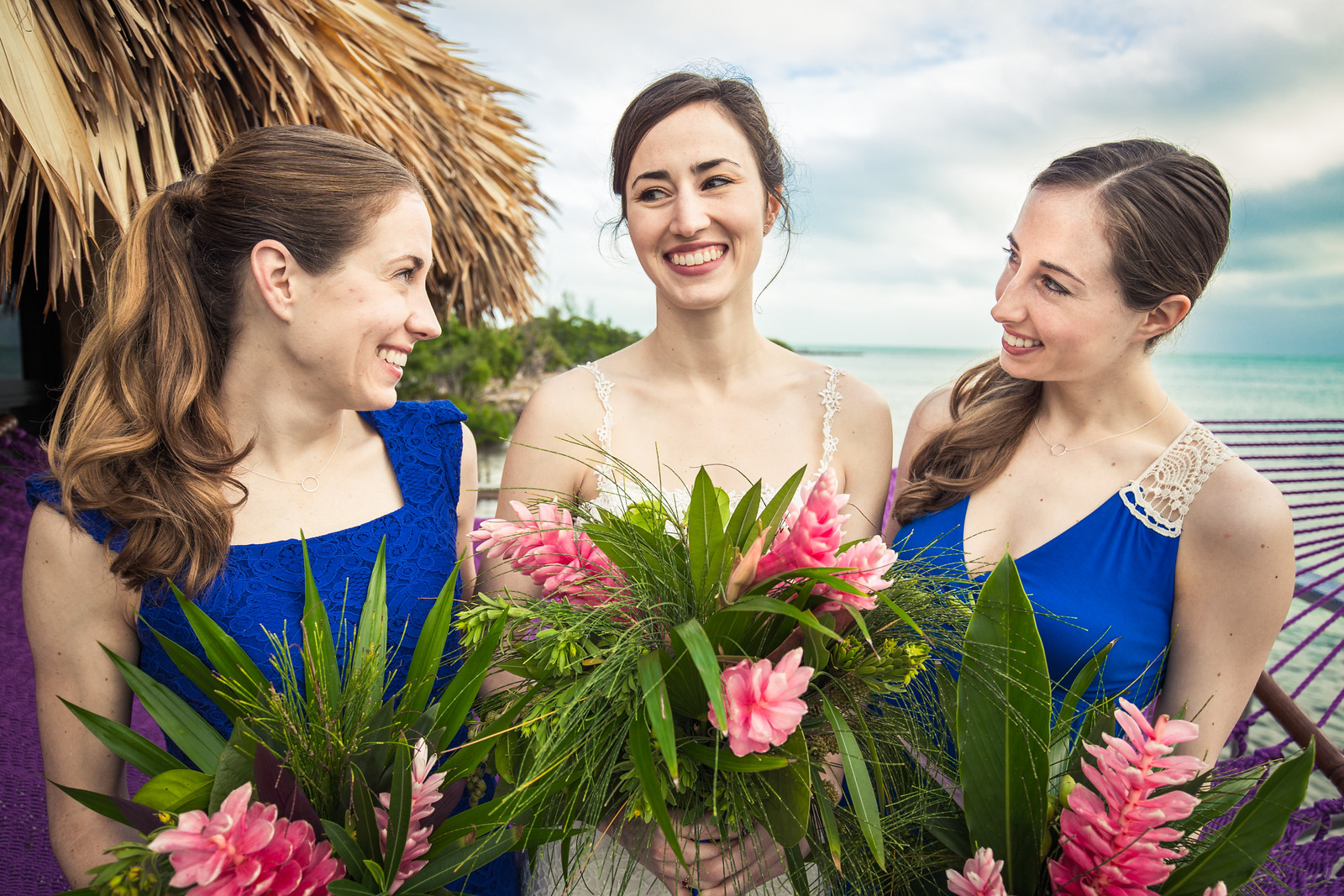 Want to hear more about our
Destination Wedding options?